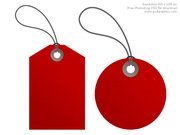 Webpages Related to the Tag Pony
A pony is a type of small horse that is under an approximate or exact height at the withers. Depending on the context, it can also refer to a small horse with a specific conformation and temperament. Compared to a larger horse, a pony may have a thicker coat, mane and tail, with proportionally shorter legs, a wider barrel, and a shorter head with a broader forehead. Online pony games are games that are based on ponies. These games can be found on various websites and can be played for free. Here are some free online games tagged with the keyword pony or ponies.
Turn to AnimalPetGames.com if you looking for Pony
Not only can you find Pony at AnimalPetGames.com. AnimalPetGames.com is a website where you have free access to play all kinds of fun animal pet games for kids. With our large online pet game selection we expect you to be able to find fun animal games for your entire family. We have free online animal games for kids and grown-ups. We constantly try to renew AnimalPetGames.com by adding new features and new internet games. Every day we add a few new tweaks to the website all to give you a great free online gaming experience.