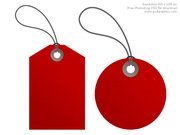 Webpages Related to the Tag Smash
In the context of online games, smash can refer to a term called button mashing. Button mashing is when you press buttons at a fast rate. A button masher can negatively refer to a game where you don't need to strategize and can just hit random buttons to win, or someone who plays a game in this way. In the context of sports, smash is a term used in racket sports such as badminton and tennis. It refers to a powerful, downward overhand stroke used to hit a ball or shuttlecock with force. Here are some free online games tagged with the keyword smash.
Turn to AnimalPetGames.com if you looking for Smash
Not only can you find Smash at AnimalPetGames.com. AnimalPetGames.com is a website where you have free access to play all kinds of fun animal pet games for kids. With our large online pet game selection we expect you to be able to find fun animal games for your entire family. We have free online animal games for kids and grown-ups. We constantly try to renew AnimalPetGames.com by adding new features and new internet games. Every day we add a few new tweaks to the website all to give you a great free online gaming experience.