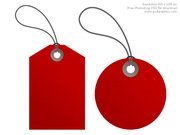 Webpages Related to the Tag Simulator
A simulator is a device, system, or machine that creates a virtual version of a real-life situation, process, or phenomenon. It is often used for the purposes of research or training, especially in complicated or dangerous tasks. Simulators are frequently used to train people in complicated and often dangerous tasks, such as performing surgery or flying an airplane. Simulator games are games that simulate real-world activities and situations. They are designed to provide players with a realistic experience of the activity or situation being simulated. Here are some free online games tagged with the keyword simulator.
Turn to AnimalPetGames.com if you looking for Simulator
Not only can you find Simulator at AnimalPetGames.com. AnimalPetGames.com is a website where you have free access to play all kinds of fun animal pet games for kids. With our large online pet game selection we expect you to be able to find fun animal games for your entire family. We have free online animal games for kids and grown-ups. We constantly try to renew AnimalPetGames.com by adding new features and new internet games. Every day we add a few new tweaks to the website all to give you a great free online gaming experience.