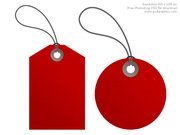 Webpages Related to the Tag Puppy
A puppy is a young dog. Puppies require a lot of attention and care, so making a checklist of what you'll need is suggested, and picking up these basics for your new puppy is a great place to start. If you have a dog that you need to introduce to your puppy, consider allowing the dogs to meet in neutral territory, such as someone else's front yard. Puppies are busy developing physical, cognitive, and social skills, which follow a very general timeline. Puppy games are games that are based on the concept of puppies. These browser games can be found on various websites and can be played for free. Here are some free online games tagged with the keyword puppy or puppies.
Turn to AnimalPetGames.com if you looking for Puppy
Not only can you find Puppy at AnimalPetGames.com. AnimalPetGames.com is a website where you have free access to play all kinds of fun animal pet games for kids. With our large online pet game selection we expect you to be able to find fun animal games for your entire family. We have free online animal games for kids and grown-ups. We constantly try to renew AnimalPetGames.com by adding new features and new internet games. Every day we add a few new tweaks to the website all to give you a great free online gaming experience.