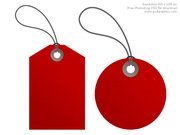 Webpages Related to the Tag Bee
Maya the Bee who doesn't know her? Maya the Bee was a very popular cartoon series in the seventies and eighties and is still repeated. Maja plays a sweet caring bee who ends up in all kinds of adventures. The bees all have a central role in these bee games just like Maja. But if they are all just as sweet and nice as Maja? You have to find that out by playing these games.
Turn to AnimalPetGames.com if you looking for Bee
Not only can you find Bee at AnimalPetGames.com. AnimalPetGames.com is a website where you have free access to play all kinds of fun animal pet games for kids. With our large online pet game selection we expect you to be able to find fun animal games for your entire family. We have free online animal games for kids and grown-ups. We constantly try to renew AnimalPetGames.com by adding new features and new internet games. Every day we add a few new tweaks to the website all to give you a great free online gaming experience.